Flipkart x FabIndia Loot Free Shopping 
Flipkart Free Shopping, Shopping Coupon, FabIndia Free Shopping, Shopping Loot Offers, Rs.500 coupon — Hello guys how are you on ? Hope you are enjoying all day offers and deals posted in our Telegram channel. Here is a new lot of our from Flipkart and Fabindia, where you are getting Free shopping of ₹500. and a Gold tier membership in FabIndia. In this loot you do not need to pay any penny from your pocket. . Everything will be free of cost. Just follow the procedures given below and loot it. This offer gives benefit to Flipkart plus members where they get enrolled as Fabfamily gold tier member for 12 months.
This loot is only for Flipkart Plus Users
About — Fabindia is an Indian chain store retailing garments, furnishings, fabrics and ethnic products handmade by craftspeople across rural India. Wikipedia
How to get the loot of Flipkart and FabIndia  — 
Firstly claim the coupon from Flipkart — CLAIM NOW
Your coupon will be claimed at 0 SuperCoins.
Now do create an account in Fabindia
CREATE NEW ACCOUNT
Applied a referral code during the signup process in FabIndia
Referral Code – ZJ447UN
Now make your entry in Fabindia for your Flipkart coupon worth 500 coins
CLAIM YOUR ENTRY
Enter the voucher you got from Flipkart.


Your account will be credited with 500 coins. 1 coin = ₹1
500 Points is 100% usable.


Don't panic, 500 coins credit may take a little time.

Now add anything to your cart in Fabindia.
Below we have given some suggestions of products, do check
Make your cart around ₹400

because ₹99 will be shipping charge
Now proceed to checkout.
You will get an option to apply your coins.
Verify your mobile number with OTP, and apply your coins.
Now you get 100% discount on your cart value upto ₹500
Complete your order.

Enjoy !!
Also you got enrolled as Fabfamily in Gold Tier Member for 12 months
[OVER] BUG : Same Code is working on different number 😁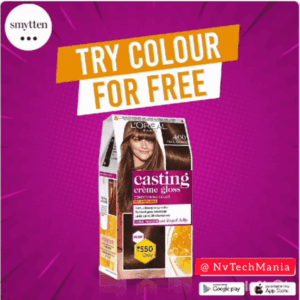 Product Suggestions :
Strawberry Conserve – 450g – ₹375 — BUY NOW
Gyanada Bone China Cereal Bowl – ₹345 — BUY NOW
Saffron Sandalwood Face Cream -50gm – ₹345 — BUY NOW
Rose gemm Gel scrub – 100ml – ₹360 — BUY NOW
Printed Puzzle Gond 63 Pcs Set – ₹395 – BUY NOW
Cotton Spandex Elasticated Legging – ₹413 – BUY NOW
Food Items — SHOP NOW
Buy 1 Get 1 Free — BUY NOW
---
Terms & Conditions :
Bonus points are valid till 3 months.
Gold tier membership is valid for 12 months.
This offer can be availed 1 time during the campaign validity.
The offer code is for a single-time use only.
The offer cannot be clubbed with any other ongoing offers.
The offer cannot be sold, cancelled, returned, refunded or exchanged, once purchased.
For any issue related to the redemption of this gift voucher or deal, please reach out to fabfamily@fabindia.net.
Users will get 500 bonus points (equivalent to Rs.500) on enrolment to the Fabfamily.
Product Received :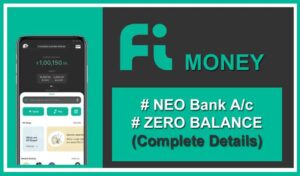 You May Also Like :