ITC Store Free Shopping of Rs.100
Grocery loot, ITC Loot, ITC Free Shopping, Shopping Offer — Hello guys how are you all ? Hope you are enjoying all the offers and deals posted in a telegram channel. Recently we have posted the free sample loot from Smytten. Here in this post we are going to discuss about the offer brought to you by ITC. You can shop for grocery items on the ITC Store. ITC is offering you free credit of 100 points on creating a new account. Each point is equal to ₹1. So here we will discuss to get a product of ₹50 and utilise the Magic Points to get it for free. Read all the details carefully and proceed to the offer.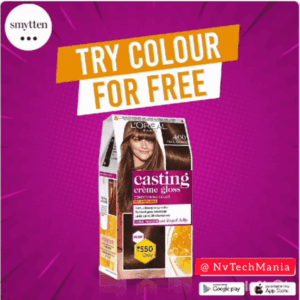 How to get free shopping of ₹100 from ITC —
You will get 100 Magic Points only on creating a new account. And ITC is taking a shipping service of ₹50, so we are going to take a product of only ₹50.
Firstly create a new account on the ITC Store — click here
Enter your details and complete your sign up process.
Now Go to Menu > Magic Box > You will Get 100 coins which are 100% Usable

Here is a link for our suggestion of products — SHOP NOW for Low Price Products
Filter products from low price to high
Add your desired products and make your cart around ₹50
Because there is a shipping charge of ₹50.
Proceed to checkout.
On the payment page, tick on Use Coins
The coins in your account is 100% usable
Now effectively you got the product at free of cost.

Delivery available only in New Delhi, Kolkata, Mumbai, Banglore.
You May Also Like :