Sale! STAYFREE Dry Max All Night combo of 42 pads Sanitary Pad (Pack of 42)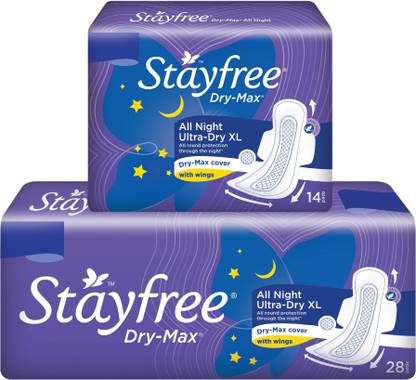 Stayfree Dry-Max All Nights are Ultra thin Napkins with Extra-Long And Extra-Wide Back that provides 2X Better Coverage to prevent leakage from all sides no matter how much you move in your sleep. Now, you can stay Worry-Free and comfortable all night long! Its Super Lock Pockets with Gel Core locks in the fluid for up to 100% Protection With Zero Leakage.
Product prices and availability are accurate as of the time it is posted here as indicated and are subject to change. Visit the related Website to See Latest Price.
Share this :