Earn FREE ₹100 Swiggy Money from Pepsi Game 
Hello readers, how are you all, hope you are all enjoying all our loot offers and deals. Today in this article we are going to discuss about the new offer from Swiggy. Swiggy is providing FREE Swiggy Money of Rs.100 for performing Pepsi Game. The game is so easy, we have posted all the steps below. Though the offer is only for location of Bangalore, but we have posted the trick to grab the FREE Swiggy Money from any part of India. Read all the instructions below very carefully and get the FREE Swiggy Money



About Swiggy :
Swiggy is India's largest online food ordering and delivery platform, founded in July 2014. Swiggy is based in Bangalore, India, and as of September 2021, is operating in 500 Indian cities. In early 2019, Swiggy expanded into general product deliveries under the name Swiggy Stores [by Wikipedia]

How to Grab FREE ₹100 Swiggy Money from Pepsi Game :
Firstly just open your Swiggy App
You have to set your location to Bangalore
Hint : Search location as Vasanth Nagar Bangalore, Karnataka
Scroll down >> You'll see Today's Featured Box
Swipe between the banners, and you'll see banner of Pepsi (preferably 2nd or 3rd banner)

Click on the banner and you'll reach the Game Section.
Click on "Get SET Heist" button
The Game will start and you'll be given an image-like
You've to spot 10 Pepsi<


Below we have posted all the 10 locations for (check below image)
After spotting all the 10 Pepsi(s), you're done with the game with an winning popup.
That's it ! You've won Rs.100 FREE Swiggy Money [offer is valid only for first 1000 users]
If you do not see the money in your wallet, wait for 7 days, it will be credited within that time.
Swiggy Money is 100% Usable
You May also Like :
Locations spots for Money Heist Pepsi Game  :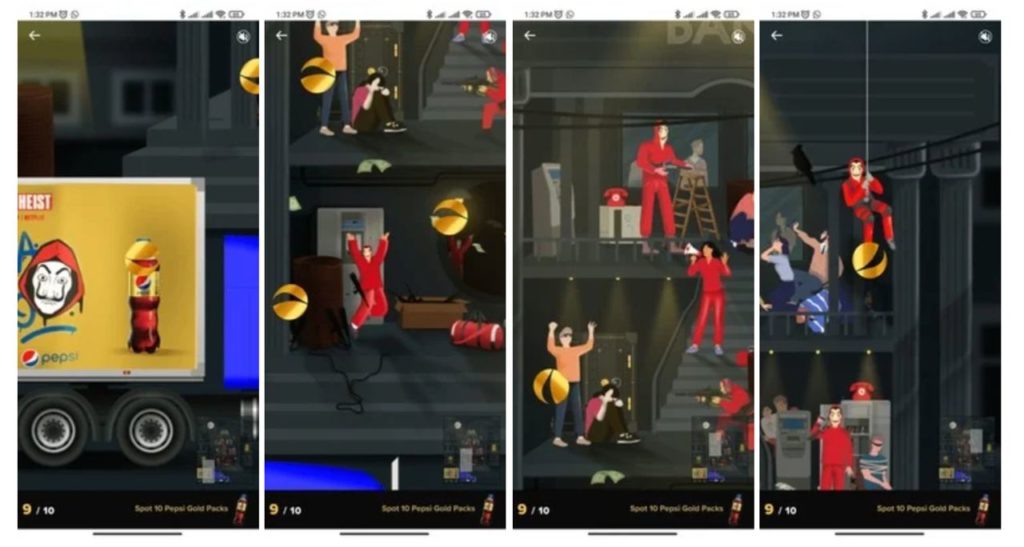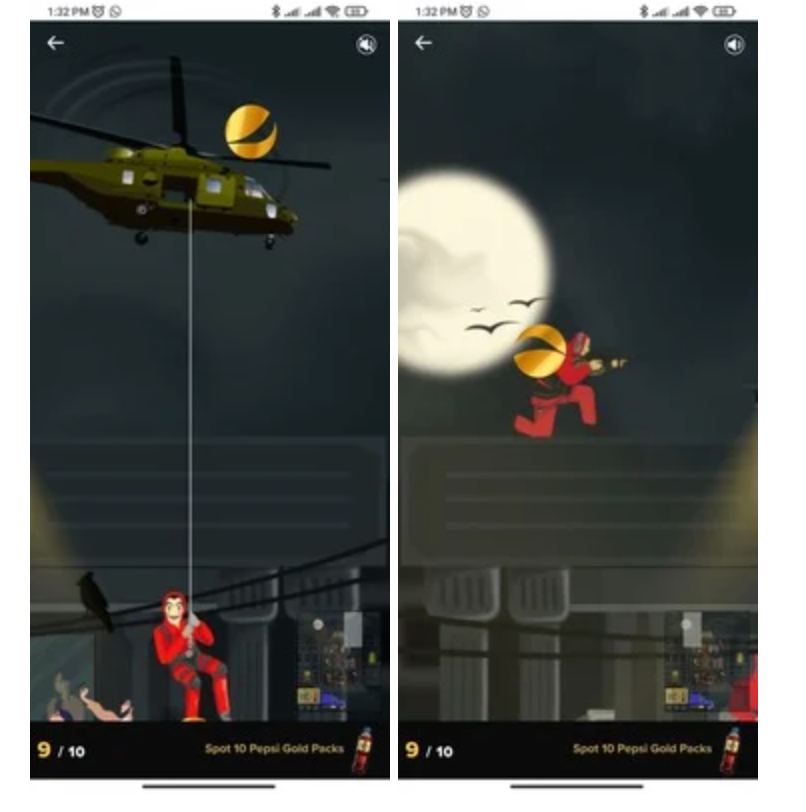 Proof :
Conclusion :
In this article we have discussed about the FREE Rs.100 Swiggy Money by Pepsi Game. If you have any doubts do feel free to comment below and we will reach you soon.