Threedots Loot Dhamaka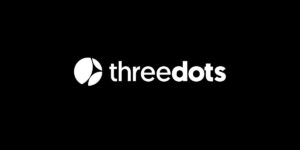 Threedots, Three dots, Threedots loot, Investment App, Threedots Refer and Earn — Hello guys here is a new offer loot from Threedots where you are getting Rs.50 for Free in your Bank Account. Join threedots and start stock/crypto trading & investing. Check live share prices, be a part of an investing community, discuss the stock market and get the latest market news. You do not need to update your KYC in this app. Just start a initial invest and get the bonus of Rs.50 in your bank account for free.
You just need to connect your Threedots Account with any Brokers App like 5Paisa, Groww or Angel Broking and you will get ₹50 In Bank + ₹50 BTC Free in your Threedots Account. The right way to trade the stock market is here with threedots App. Sign Up Threedots Referral Code and Avail given offers in this post for free. Learn about tricks of stock market trading, investments, and strategies from top experts in the market.
How to get Rs.50 for free from Threedots : —
Firstly download the Threedots app from Here — CLICK HERE.


Threedots App

Install and Open the app
Tap on Continue with Google >> Login using your Gmail Account

Enter your Mobile Number and verify via OTP.

Select your Gender and Age Group and click on Submit.

Tap on My Stuff Menu from Bottom and Tap on Crypto and Claim ₹50 Bitcoin in 30 Seconds! [If No claim button is showing then today's stock is over , You can claim next day]
You will Get Your ₹50 Bitcoins but to Unlock you need to complete Your First Trade on Threedots App.



Also Grab : Siply Free ₹100 Gold from Chota Stock Invest
Every users are using Groww app for investing in stock, if you don't have, Open a Groww Account Now from Here — Open a Groww Account >> add ₹12-20 ₹500 or more in your Groww Account.
Get back to Threedots App Home and Tap on Get ₹50 Cashback Banner.

Search for any stocks that has minimum invest value ₹500
Note : orders can only be placed in

market hours

– i.e.

9.30AM – 3.30PM on Mon-Friday

(except market holidays).

It will ask to choose your preferred Broker Account to complete the purchase
Choose Groww from the list; else you can choose other too
Then Login you Groww account.
Click on Place Order to complete the order.
No go to My Stuff >> Stocks >> You will see Yes Bank Stock. Sell it and get the trade amount back to your Groww Account. [you can choose any stocks available]
Within 24 hours, You will receive a ₹50 cashback SMS.
Click on the link in the SMS

Enter your bank details or UPI to get the Cashback.

That's it ! ₹50 is credited to your account.

Enjoy the Cashback.
Unlimted Trick for Pro Looters :
Clear data > Flight mode > Reset G ID > login with different gmail and mobile., you can use same Groww account for trade, you can take payment in same bank 🔥🔥🔥