Working Tricks for Google Pay Rare Cards
Hello guys how are you all ? Hope you are all enjoying the offers and deals we post on Telegram Channel. Do stay active in the channel to receive all the alerts of the loots and deals. Recently we posted the offer of Google Pay Gully Cricket Offer where you got a chance to win ₹201 cashback and other voucher offers. Here we are posting some of the working tricks by which you can earn the rare cards easily. As normally users do not get the rare cards of Googly, Kaptaan, Bunny, Toofan and other cards. So you have to do some unique transactions on Google Pay so that they think you are engaged tin hte app as normal. So below are discussed some of the unique tips / tricks by which you will be able to earn the rare cards.
Read about : Google Pay Gully Cricket Offer | Upto Rs.201 Cashback | Giveaway
How to Collect The Gully Cricket Cards and get upto Rs.201 cashback :
Firstly download / update your Google Pay App from Play Store — CLICK HERE


Download / Update Google Pay App

Open the app and scroll down to see the offer banner.
If you are not able to see the Gully Cricket Offer Banner, click here directly to go into the offer — CLICK HERE

Gully Cricket Game

Now you need to collect all the 10 Cricket Cards to earn upto Rs.201, before 5th June from the Google Pay Gully Cricket Offer.READ MORE
---
Methods / Tips / Tricks to get Google Pay Gully Cricket Rare Cards
Merchant QR Method – Get Googly Card
Only Try In morning Around 7 AM & Evening 7 pm to 10 pm
Get PayTM/PhonePe/GPay Merchant QR Code
You Can Generate Your Or You Can Scan Any Nearby Merchant
Send ₹101 To This Merchant QR After Scanning The Code With GooglePay
Only Try In morning Around 7 AM & Evening 7 pm to 10 pm
You Will Get rare cards like Googly , Bunny, Rocket, Kaptaan, Toofan Etc.
---
Zomato / Swiggy Cancel Method to collect Get Googly Card
1. Go to Zomato / Swiggy App and Add Any Food worth INR 100 or more and Go to Payment Page.
2. On Payment Page Select UPI and Enter Your Google Pay UPI Address.
3. Zomato / Swiggy will send Payment Request on Google Pay and Complete Your Payment.
4. Get back to Zomato App and Cancel Your Order and You will get Rare Googly Card In Google Pay.
5. In Swiggy, You only have 1 minute to cancel your Order. So Cancel Order asap after completing payment.
6. You will receive your Refund in your Bank Account instantly after cancelling the order on Zomato / Swiggy.
7. This Zomato / Swiggy Trick May work for any of the user to get Googly Card in Googly Pay Gully Cricket Game. Try at your own risk.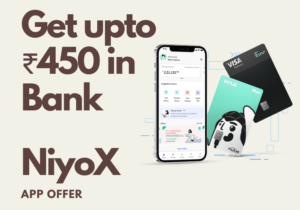 ---
Flipkart/Amazon Payment Method – Get Googly Card
Go To Flipkart.com
Now Order Anything Worth ₹700+ (Don't Worry You Can Cancel Order)
On Payment Page , Pay Using The Google Pay UPI
Done !! Get Back To Google Pay & Check The card You Received (It Will Be Rare One)
You Can Cancel Your Flipkart Order After Receiving card If You Don't Want Item