Exclusive : Biggest Loot For Airtel Users (Account Specific).
Airtel BUG : iPhone 14 Pro for Free 🔥.
Those who have purchased the Airtel Xtreme Premium Plan try only.

#Not for all Airtel users.
Send Below text sms to : "7011072625"
WATCH&WIN ANS OPT D
You should get 2 sms from Airtel within few minutes. 1st regarding your message confirmation and second related to iphone voucher.
If you don't receive any text message, then ignore as your number is not eligible.
But if you receive similar message as you can see in the screenshot.
Then visit this link :
add any color iphone 14 pro 128gb and apply the voucher code you received in the voucher code section.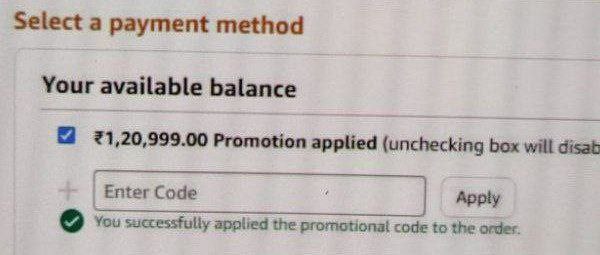 Your final amount will become zero, then just confirm the order and you will get iphone 14 pro for free.
Try from all your airtel numbers, though the voucher is only for lucky airtel xtreme premium users but due to the bug many non xtreme premium users are also getting the vouchers.
This is Fully based on LUCK !!!
So try fast before the trick stops working.