Myntra – 5 GB Internet for FREE
Free Recharge, Free Internet Voucher, Highspeed Internet, Vi SIM FREE Internet, 5GB 4G Data — Hello guys how are you all ? Hope you are enjoying all the offers and deals posted in a telegram channel. Recently we have posted about the Free Paytm Cash loot by L'Oreal. Now there is a good news for Myntra users those who have done their shopping during the last shopping sale. Just a few days ago, Myntra has ended the EORS "End of Reasons Sale" / EOSS "End of Seasons Sale". For those users those who have contributed in the Sale, Myntra has distributed its users a coupon of of 5 GB free internet for the Vi users. You must have received a mail consisting the voucher.
The free Internet Voucher will be valid for 7 days after activating the coupon. As we know the Myntra is one of the biggest shopping site so it rewards its users for their contribution. So if you have received the voucher, you can enjoy high speed internet at free of cost. Vodafone Idea users can claim this coupon and redeem in Vi app.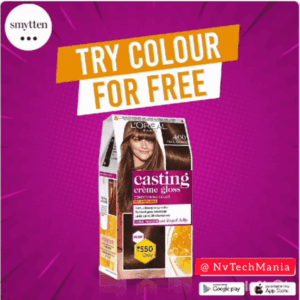 So if you have done the shopping during the recent sale, do check your mail for the coupon. Claim the coupon by tapping on it and follow the instructions. The mail will redirect you you directly to the Vi app, so as to redeem the voucher. After you land on the Vi app, paste the coupon and activate it. Your free internet will last for seven days, as is the voucher is of 7 days. If you have not received the concerning mail, then you can enjoy 1 GB of free internet that we have posted recently.
Also Check :
Conclusion :
We hope that you are subscribe to our Telegram channel, and being receiving all the loots and offers. Do remain active in the telegram channel so as to Grab all the offers and loots.
Now, if you have received the free Internet voucher from Myntra, but you do not have VI SIM, then you can comment your coupon, so that other users can use it and enjoy, because sharing is caring.