Paytm Cash Campaign Loreal Fights Against Street Harassment – ₹25 Free Paytm Cash
Loreal, L'Oreal, Free Earning, Free paytm Cash — Hello guys how are you all ? Hope you are enjoying all the offers and deals posted in our Telegram channel. Recently we have posted the offer for Koo app, where you can earn Paytm cash on the daily basis. Here is a new offer from Paytm and Loreal where you can earn flat ₹25 Paytm cash. The campaign is basically to watch videos about the street harassment. We have described all the steps by which you do not have to watch the videos and directly earned Paytm cash. Paytm has been always coming up with different types of campaigns by which you can earn free Paytm cash. Do remain active in our Telegram channel to receive the regular alerts of loots.
About the Campaign :
L'Oréal fights against street harassment Campaign – We see it happen, but uncomfortably look away. We feel the urge to speak up, but stay cautiously silent. We all want to do something about it, but don't know what. Or worse, we end up thinking it's "not a big deal." Street harassment is always a big deal. And now, we have what it takes to stand up to it. It's always worth it.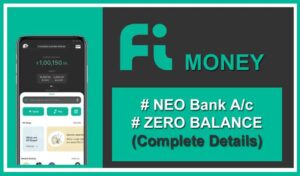 How to get free ₹25 Paytm cash :
Firstly click on the link to visit the landing page — click here


Paytm L'Oreal Campaign Page

On the landing page click on Start the Training.

Now enter your Paytm number, and other details like name, email and gender.

Click on the option, " Learn what to do if you experience Street harassment"
Now click on I'm ready.
On the next pages, just tap on "Next" & "See what you can do".
You can skip the videos, no need to watch
On the page that you see "Caim your Reward", tap on it.

That's it ! You will receive ₹25 Paytm cash in your Paytm wallet within 24 hours.

You May Also Like :
---
Conclusion :
In this post we have discussed about the offer of Paytm and L'Oreal campaign where you get free ₹25 Paytm Cash. We hope you have understood the offer and the steps described above, and have grabbed the free Paytm cash. If you have any doubts, do feel free to comment below so that we can reach to you you for any help. If you liked the post, do share it with your friends, family and Groups, so that they can earn money too. Do join our Telegram channel to receive regular alerts of all our loots and offers and stay active.